Dr. Kayla Abeid, DC, CAC
Purposeful, not impulsive!
Welcome to January!
The beginning of the calendar year brings many feelings; the next chapter, or even a fresh start. At least, that's how some people view January 1st. New year's resolutions can be the motivation to change your life, or the excuse you need to skip the crowded gym until March. The end of December feels like the perfect time to make grand plans of improving each part of our lives. Come the first week of January, it is much, much easier said than done. The idea of resolutions come from a good and true place within us, but they aren't always expressed in a way that makes us want to keep them. Resolutions also put pressure on us to jump into major change during the holidays. Let's be purposeful, not impulsive in 2020!
This season of beginnings is the time to commit to yourself. Time to dig deeper! Too often, our resolutions or goals revolve around getting fit and improving physical appearance, but what about altering and improving our minds? What if we set goals that are intentional and realistic, for a change? Reach for the stars with your ambitions, but make sure they are attainable. We must set goals that make us feel beautiful on the inside, and not just on the outside. Rather than just getting fit this new year, let's practice gratitude every morning as we prepare for our days. Eating healthy is an excellent start for a resolution, but it needs to be taken a step further than feeding our bodies. Let's nourish our mind and soul by reading two books each month or taking 20 minutes each day to shut our eyes for reflection. By starting with positive self-talk, and gratitudes progress and resolution will shine outwardly to push you onward with your goals!
Why aren't we keeping our goals for the new year?
Proper goals need to be measurable, visible, and realistic. Saying "I'm going to get fit this year" means nothing if there's not accountability. Set a number of times per week, or an amount of time you will spend doing physical activity. These goals and resolutions must be on your mind always. Write them out specifically and display them very visibly!
Manifesting is everything! Speak your goals into truth. You WILL do 30 minutes of yoga every weekday, and you will write down three gratitudes each morning. These aspirations can never be too big! Expect the most, dream big. By manifesting and setting your intention to benefit long term, accomplishing your goals alongside someone will make them that much easier. If your goal is to cook dinner 4 days a week, do it with a likeminded soul! While you can never dream too big, it's important to manage the expectations of goals. Setting realistic, attainable goals must be considered as to avoid disappointment.
To recap!
Goals should be:
1. Definitive & measurable
ex: "I want to get fit" = workout for 30 minutes, 4 times a week"
2. Visible
a. Create a vision board (on a cork board or a digital version in powerpoint or word).
b. Write your goals, and hang them on your bathroom mirror, or refrigerator!
c. Make your resolutions and goals your phone lock screen!
3. Realistic
a. If your previous resolutions haven't worked, tailor them to your lifestyle and make it happen! Start with small attainable goals to boost your motivation and success!
Manifest your wildest dreams! Own them, speak LIFE to them, and bring your dreams into a reality in 2020. THIS IS YOUR YEAR!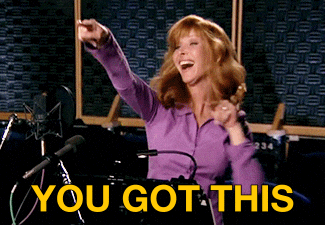 Living love & light to you,